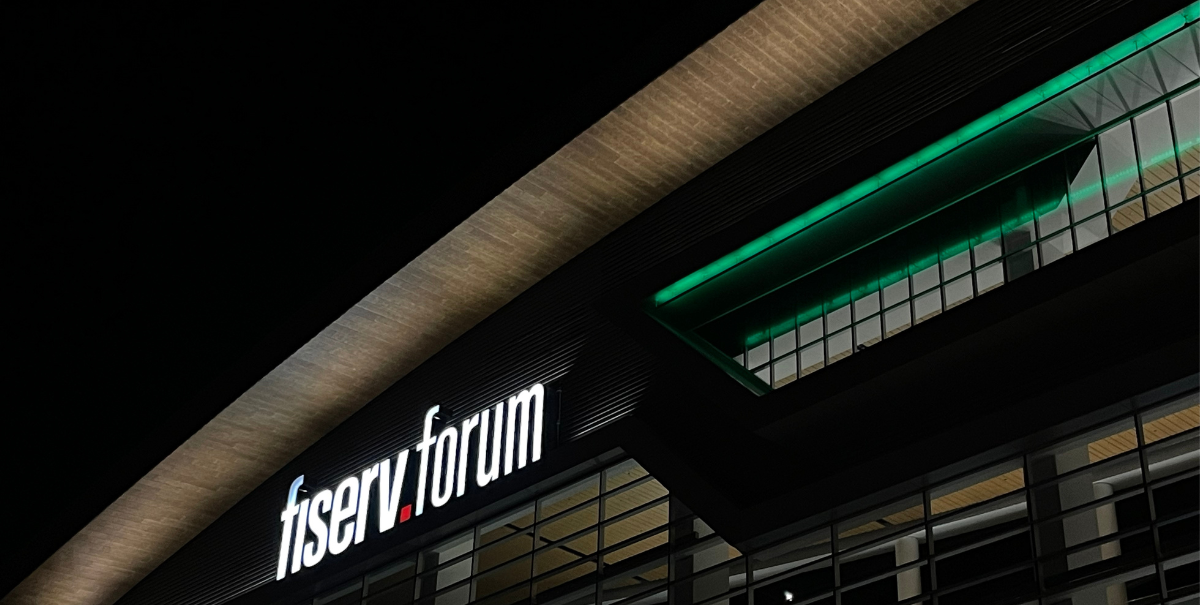 Oct

6

, 2022
Fiserv Forum to Light Up Green Tonight in Observation of Green Sports Day
MILWAUKEE (Oct. 6, 2022) – In honor of Green Sports Day, Fiserv Forum, home of the Milwaukee Bucks, will light up green tonight on Oct. 6. Green Sports Day aims to increase awareness on environmental and social challenges by leveraging the power of sports with the goal of resulting in sustainable action across the globe.
In Jan. 2022, Fiserv Forum was awarded with the prestigious LEED® Gold Certification. LEED (Leadership in Energy and Environmental Design), developed by the U.S. Green Building Council (USGBC), is the most widely used green building rating system in the world and an international symbol of excellence.
"The Bucks and Fiserv Forum continue to ensure a sustainable, energy-efficient and healthy environment for our guests and employees," said Dennis Williams, Senior Vice President and General Manager of Fiserv Forum. "We are proud to light up Fiserv Forum green in observation of Green Sports Day."
Prior to receiving the LEED Gold certification, Fiserv Forum earned USGBC's LEED Silver certification in 2019, a year after the arena opened.
"Fiserv Forum has set the bar for the sports and entertainment industry by demonstrating how sustainable design, construction and operations not only reduce energy costs and the impact on the environment but enhance the fan experience with a state-of-the-art facility," said Nate Manning, President, North America Building Solutions, Johnson Controls. "Johnson Controls is proud to provide the energy efficient equipment, technologies and OpenBlue solutions that help drive forward Fiserv Forum's commitment to sustainability and carbon neutrality."
Fiserv Forum LEED Gold certification information can be found here.