Accreditations
LEED® Gold Certification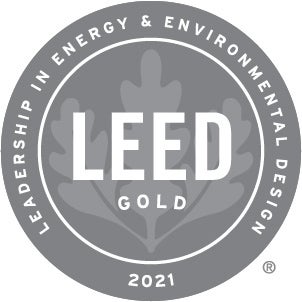 Fiserv Forum was awarded with the prestigious LEED® Gold Certification in November 2021. LEED (Leadership in Energy and Environmental Design), developed by the U.S. Green Building Council (USGBC), is the most widely used green building rating system in the world and an international symbol of excellence.
Prior to receiving the LEED Gold certification, Fiserv Forum earned USGBC's LEED Silver certification in 2019, a year after the arena opened. Now, with the LEED Gold certification, the Bucks continue their commitment to ensuring the arena is performing as designed.
Fiserv Forum achieved LEED Gold certification with a score of 75, which makes it among the leaders in sports and entertainment venues. Fiserv Forum is leading the charge to transform the market when it comes to sustainable building performance. Visitors can feel safe coming to Fiserv Forum knowing their health has been prioritized.
Specific initiatives that contributed toward Fiserv Forum's certification include:
Building efficiency is one of the most affordable ways to curb climate change.

Building efficiency can significantly reduce illness and death related to air pollution.
Global Biorisk Advisory Council® (GBAC) STAR™ Accreditation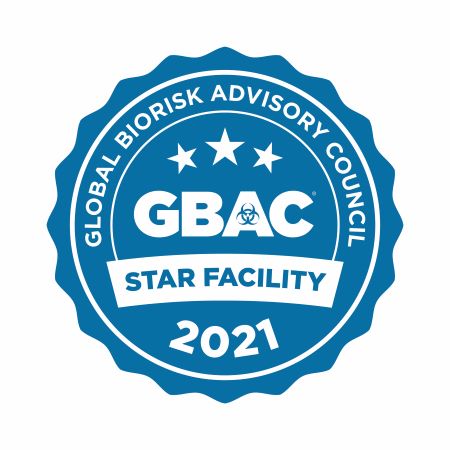 Fiserv Forum has achieved Global Biorisk Advisory Council® (GBAC) STAR™ accreditation, the gold standard for prepared facilities. Under the guidance of GBAC, a Division of ISSA, the worldwide cleaning industry association, Fiserv Forum has implemented the most stringent protocols for cleaning, disinfection and infectious disease prevention in its facility/facilities.
As the cleaning industry's only outbreak prevention, response and recovery accreditation, GBAC STAR™ helps organizations establish protocols and procedures, offers expert-led training and assesses a facility's readiness for biorisk situations. The program verifies that Fiserv Forum implements best practices to prepare for, respond to and recover from outbreaks and pandemics.