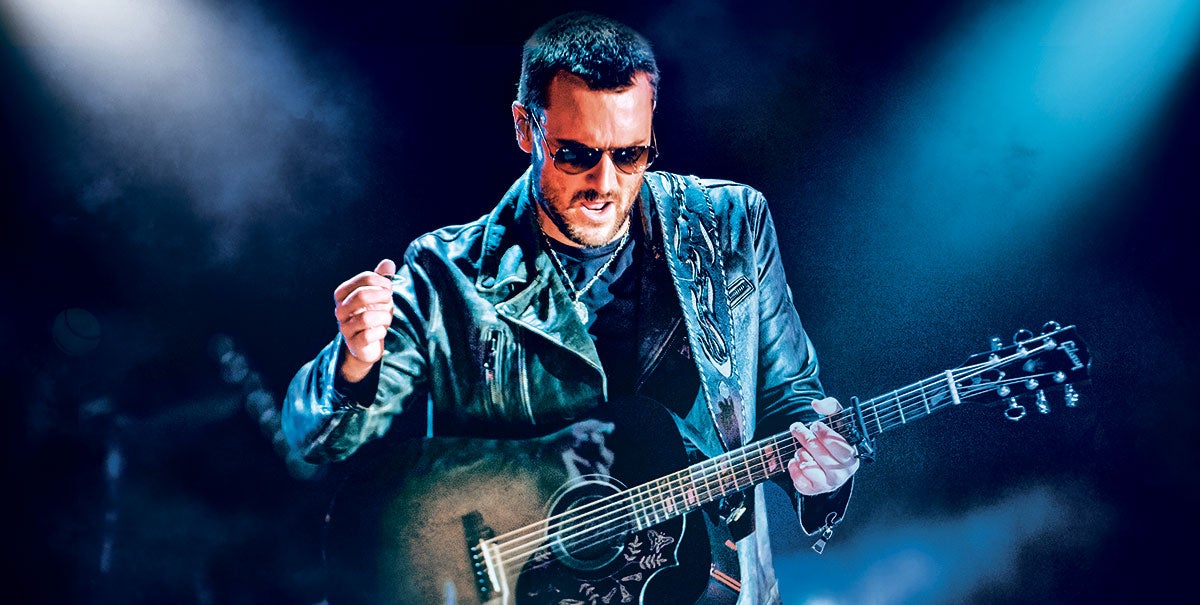 Sep

21

, 2018
Eric Church to Perform at Fiserv Forum March 29 and 30
Country music singer-songwriter Eric Church will perform at Fiserv Forum from March 29 and 30, 2019, as part of his Double Down Tour. Tickets for the show at Milwaukee's new world-class arena will go on sale to the general public on Friday, Oct. 5, at 10 a.m. Tickets for the March 29 performance can be purchased here; tickets for the March 30 performance can be purchased here.
"We welcome one of country music's biggest entertainers, Eric Church, to Fiserv Forum on March 29 and 30 as part of his Double Down Tour," said Fiserv Forum General Manager Raj Saha. "We are gonna have a great weekend here like a wrecking ball."
Eric Church's Oct. 5 Desperate Man release is one of the year's most anticipated albums. Church's 2019 Double Down Tour will see this month's American Songwriter cover artist visit 19 cities, including Milwaukee, to perform six albums worth of material across two very different nights of music.
In a candid cover story interview in July, Rolling Stone praised Church for "pushing boundaries in a way that sounds natural and unforced." The same goes for his touring in 2019, again foregoing an opening act and instead treating fans to dynamic marathon sets across back-to-back nights.
In keeping with Church's commitment to giving his fan club -- known as the Church Choir -- priority access, they will be able to purchase tickets during the fan club presale.
To keep scalpers at bay and to ensure tickets end up in the hands of real fans, after the fan club presale, tickets will be sold during Ticketmaster's Verified Fan presale. All fans interested in priority access to tickets should get verified. Registration begins Friday, Sept. 21, at 10 a.m.
Tickets inside Church's stage will be made available exclusively to Church Choir members and only through the brand new Eric Church app. Church is taking full control of the very best seats inside the stage and offering them using cutting-edge technology. Church Choir members will also have the opportunity to take advantage of exclusive hotel deals in all Double Down Tour cities plus additional surprises related to the tour. More information is available at ericchurch.com.
Desperate Man is available for preorder now, with the title track, "Heart Like A Wheel," and "Monsters" available upon preorder.