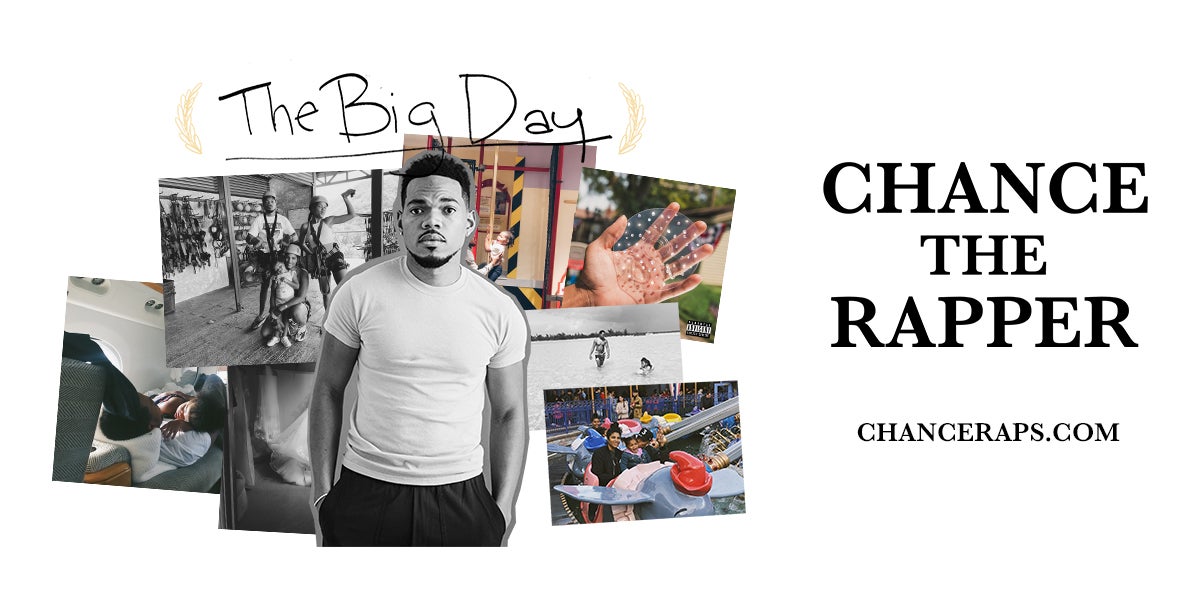 Sep

9

, 2019
Chance The Rapper to Perform at Fiserv Forum on Monday, Feb. 24, 2020
Grammy award-winner Chance The Rapper is moving The Big Day tour to 2020. He will now perform at Fiserv Forum on Monday, Feb. 24, 2020. Fans who purchased tickets to the originally scheduled Oct. 30 show should retain their tickets as they will be valid on the rescheduled date. For those unable to attend the new date, refunds will be available at point of purchase. Tickets for the rescheduled show at Milwaukee's world-class venue are available for purchase now at chanceraps.com/tour or FiservForum.com. Special guests will be announced soon.
Chance shared the following message with his fans today: "I thought it over for the past week and I've decided to push back my tour. This year has been one of the greatest of my life; Marriage, new baby, first album etc. But with it being so eventful it has also been very strenuous having to divide my time and energy between family and work. When Kensli was born, I went on tour 2 weeks later and missed some of the most important milestones in her life, but more importantly I was absent when her mother needed me the most. At this point as a husband and father of two I realize that I can't make that mistake again. I need to be as helpful and available as possible to my wife in these early months of raising Kensli and Marli. I apologize because I know how many people were counting on seeing me soon, but I hope you'll understand and forgive me in time. Tour kicks off Jan. 15th and you can still get tix or your refund if you are unavailable at chanceraps.com & a few of the shows are still being rescheduled as well so stay tuned. I love you guys AND LITERALLY CANT WAIT FOR U TO WITNESS THIS SHOW 🙏🏾🙏🏾"
"We fully support Chance taking much needed time to be with his family. We congratulate Chance, Kirsten, Kensli, and the whole Bennett family on the arrival of little Marli. We're excited to see Chance perform a sold-out show in his hometown of Chicago on September 28 at the United Center, and look forward to seeing him and the band on the road in 2020." – Madison House Presents
Chance's the Rapper's debut album, aptly titled "The Big Day," perfectly encapsulates the magnitude of his first for sale offering and the marriage to the love of his life. Fresh off the release of his mixtape trilogy to streaming services, "The Big Day" is a landmark progression for Chicago's hometown hero. Inspired by all the different emotions he felt on his wedding day, the album serves as a reminder of Chance's importance and relevance to the canon of contemporary music. With "The Big Day," Chance takes cues from the rawness of 10 Day, the lyrical prowess of Acid Rap, and the wide-eyed optimism of Coloring Book to create his most dynamic body of work to date. Chance's debut album, The Big Day, is finally here.